challenge
Attending trainings is a big part of the self-development of employees. The process needs to be crystal clear and easy to follow. The existing process was the exact opposite. As a result, people were constantly nagging the training team with questions.
results
Understanding customer segments and mapping out the process allowed us to pinpoint the critical issues. Through a series of workshops, the training team got a list of improvements to the previous way of working.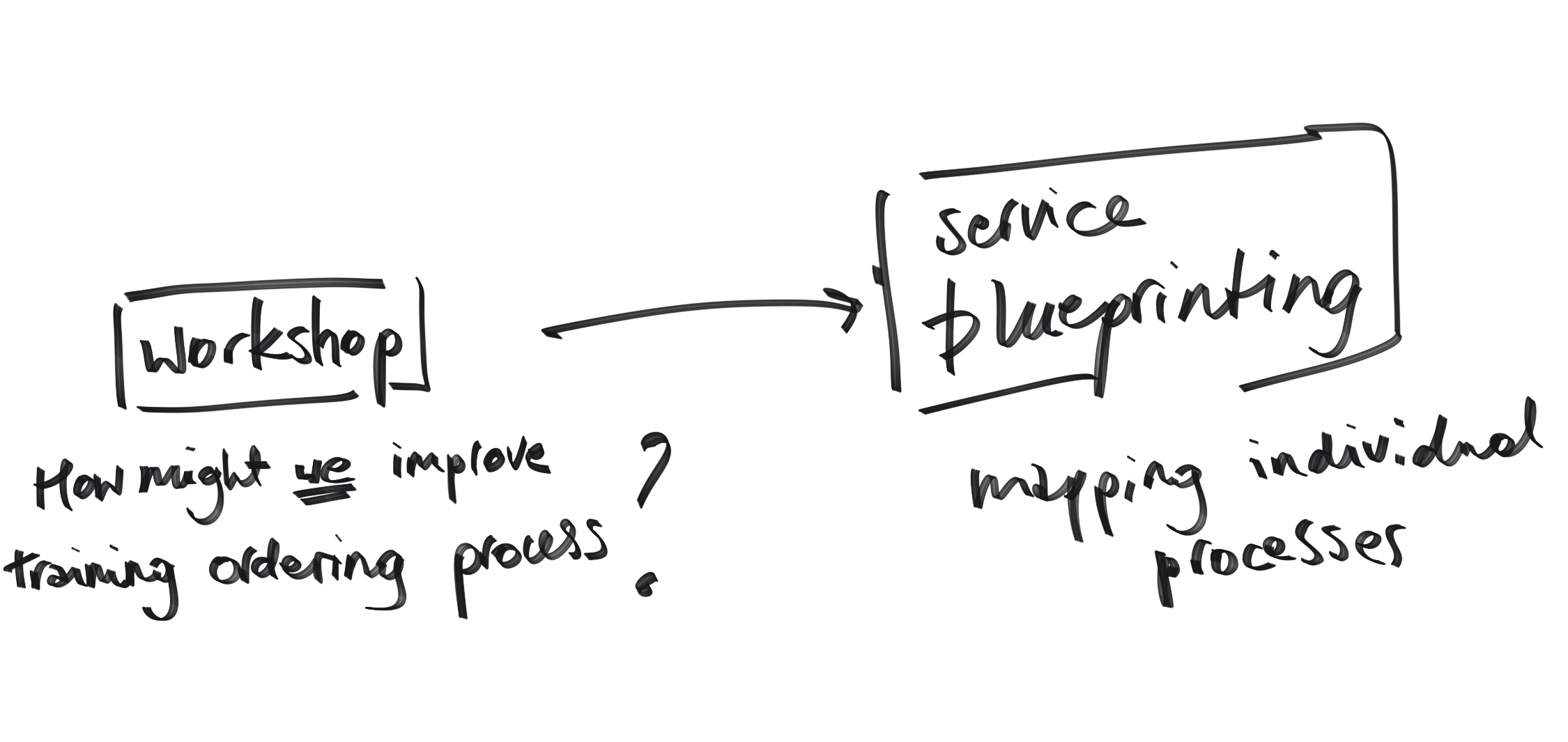 workshop
We started our work with a workshop (facilitated by me and 2 other UX designers form our team) for participants from different areas connected with the process. During 1 day, we facilitated activities such as creating Proto-personas and Experience-Based Roadmap with Prioritization Grid exercise.
Together we ended up producing a lot of sticky notes, but it gave us an overview of the current situation.
serivce blueprinting
Besides, we conducted a series of smaller workshops to map all variations of the process. Together with the training team, we created diagrams of all paths using the service blueprint technique. It allowed us to pinpoint the critical steps of the process and propose adjustments.
All blueprints that we created helped us (and most importantly the training team) to better understand the perspective of all people ordering trainings within the company. With that knowledge, the training team was able to prepare a better solution to the process.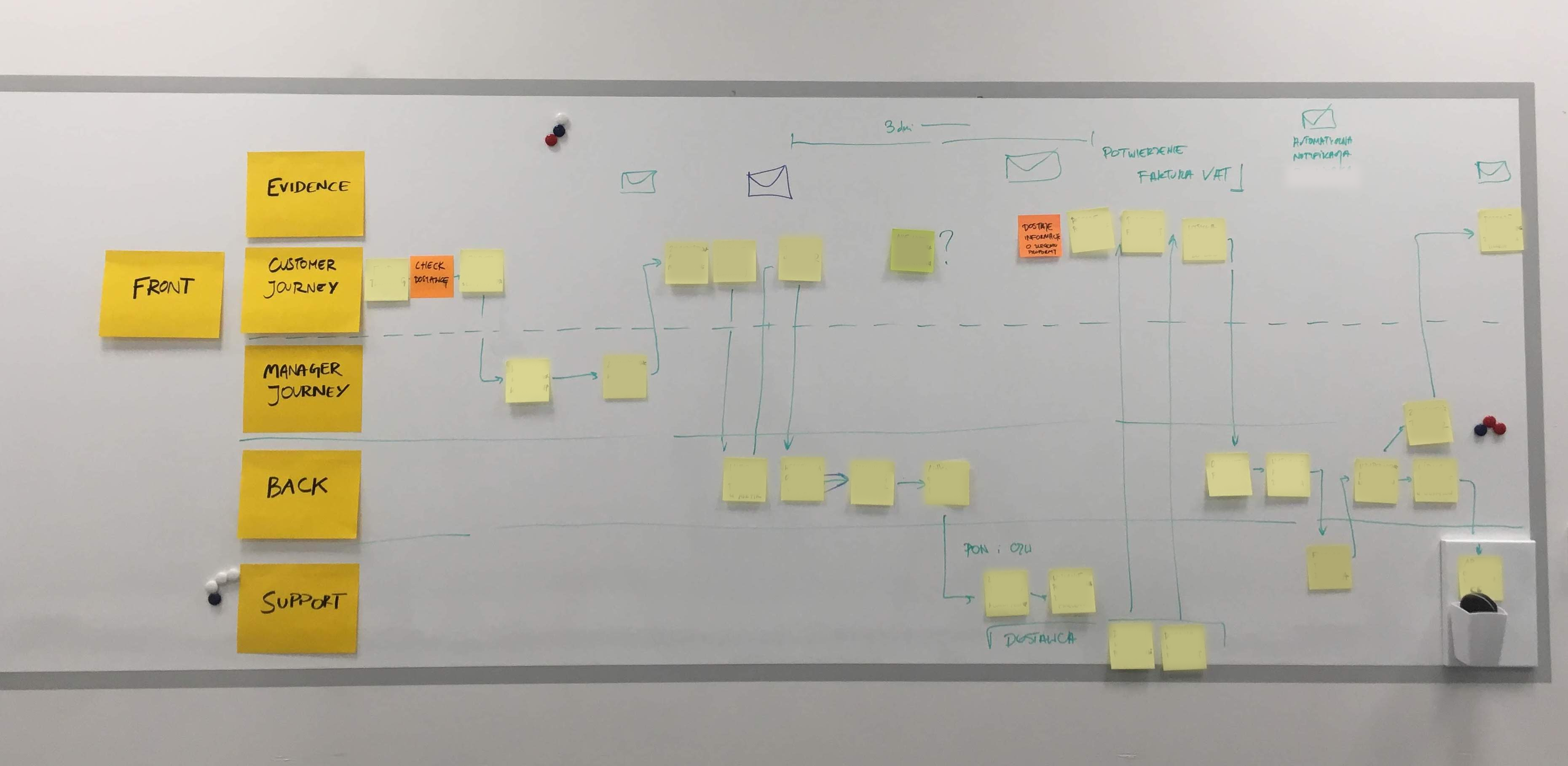 One of the diagrams of a process variation.